PUBLICATIONS
2017
Environnement et développement durable dans les politiques de l'Union européenne de Gérard Brovelli et Mary Sancy (dir.)
Ce livre illustre la place que le développement durable et la protection de l'environnement ont prise dans la législation européenne, ainsi que les limites de cette intégration. L'Europe est en effet tournée vers la construction d'un grand marché et d'une société où les relations sociales marchandes deviennent prépondérantes et tendent à happer toutes les autres dimensions. Alors qu'il est question depuis plusieurs mois de renouveler les bases du projet européen afin de retisser le lien entre les citoyens, la place de l'environnement et du développement durable devra probablement être prééminente.
Avec le soutien de l'université de Nantes.
Disponible ICI
2016
Droit de l'environnement (7e édition)
Collectif Michel Prieur
Dalloz – Precis Dalloz
30 Mars 2016
Droit De L'urbanisme Et Environnement
1220 pages, 21 X 14.5 cm, 986 grammes
Hommage à un printemps environnemental
Mélanges en l'honneur des professeurs Soukaina Bouraoui, Mahfoud Ghézali et Ali Mékouar, PULIM 2016
Coordination éditoriale de Michel Prieur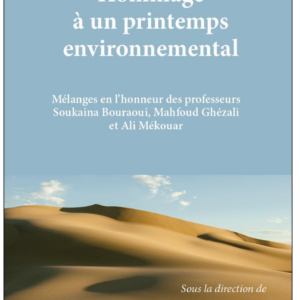 ICI / HERE
Droit de l'environnement marin et côtier au Sénégal par Marie BONNIN, Ibrahima LY, Betty QUEFFELEC et Moustapha NGAIDO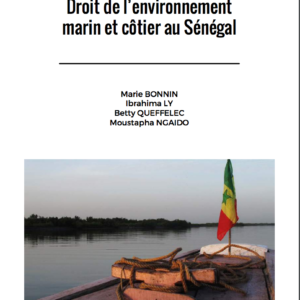 2014
Droit de l'environnement, droit durable
Michel Prieur
Editeur : Bruylant
L'auteur analyse les progrès du droit de l'environnement en droit français, européen et international, traduisant le formidable mouvement de transformation de ce droit.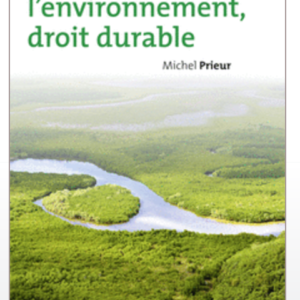 ICI / HERE
2012
Legal Instruments for the Implementation of Sustainable Development, by CIDCE, FGV direito Rio, PUC Goiás, Orgs. Michel Prieur and José Antônio Tietzmann e Silva and Preface by Paulo Affonso Leme Machado, 2012
PDF Here Articles in French, English, Portuguese and Spanish
Instrumentos jurídicos para a implementação do desenvolvimento sustentável Orgs. Michel Prieur e José Antônio Tietzmann e Silva, Prefácio de Paulo Affonso Leme Machado, 2012. Artigos em francês, inglês, português e espanhol.
La non régression en droit de l'environnement (dir. M. Prieur et G.Sozzo), Bruylant, 2012.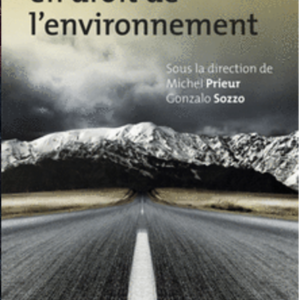 Les catastrophes écologiques et le droit (dir. JM Lavieille, J. Bétaille, M. Prieur), Bruylant, 2012.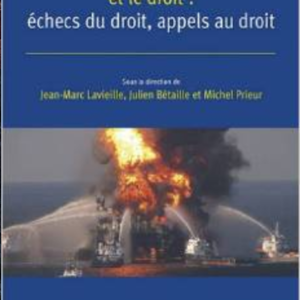 ICI / HERE
Mélanges en l'honneur de Michel Prieur
Pour un droit commun de l'environnement 2007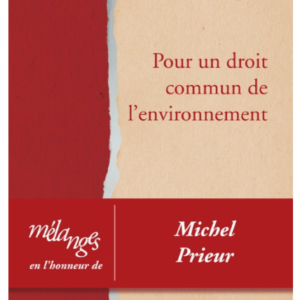 ICI / HERE
La mise en place du réseau Natura 2000. Les transpositions nationales, dir. J. Makowiak, Observatoire juridique N. 2000/CRIDEAU/CIDCE, PULIM, 2005.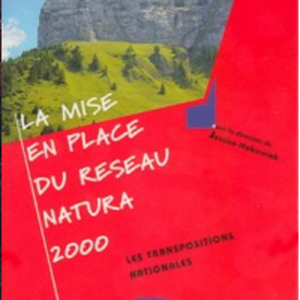 ICI / HERE
Vers un nouveau droit de l'environnement?, Réunion mondiale des juristes et associations de droit de l'environnement, CRIDEAU/CIDCE, 2003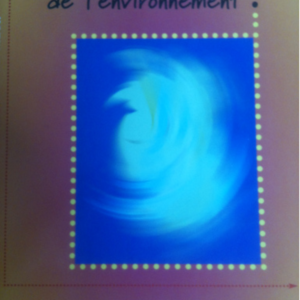 Déchets industriels et environnement, 1re édition Broché – 6 novembre 1992 de M. Prieur
QUELQUES PUBLICATIONS DU CIDCE. DISPONIBLES EN TÉLÉCHARGEMENT (format .pdf)
L'ÉVALUATION DES INCIDENCES DE CERTAINS PLANS ET PROGRAMMES SUR L'ENVIRONNEMENT (date de publication: décembre 2003)
MONDIALISATION ET DROIT DE L'ENVIRONNEMENT (date de publication: décembre 2003)
VERS UN NOUVEAU DROIT DE L'ENVIRONNEMENT? – Réunion mondiale des juristes et associations de droit de l'environnement (date de publication: mai 2003)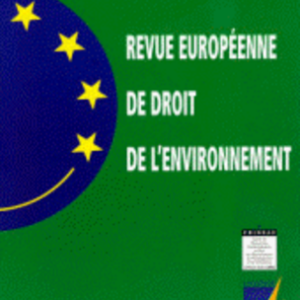 Les numéros (1998-2009) de la Revue Européenne de Droit de l'Environnement (R.E.D.E.) sont en ligne sur le portail Persée. Vous pouvez les consulter à l'adresse suivante: http://www.persee.fr/collection/reden
La non régression en droit de l'environnement. 2012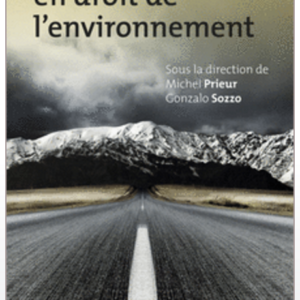 Disponible chez : Bruylant