M. Prieur informs you of the sad news of the death of the CIDCE National Focal Point in Togo, Alida Assemboni, on 09 October 2017.
You will find a page with information on funeral services and the possibility of leaving a message HERE
Follows is the message from M. Prieur:
"Dear Friends,
I am horribly saddened by the sudden death of Alida who was one of my doctoral students at the Limoges School of Law and Economics. She was a very talented and dedicated person who contributed to developing environmental law in Africa. Michel Prieur"
Our sincere condolences go to her family and friends.
The Recommendation of the Committee of Ministers to member States on the contribution of the European Landscape Convention to the exercise of human rights on which Michel Prieur worked was adopted with the mention of non regression.
Recommendation CM/Rec(2017)7 of the Committee of Ministers to member States on the contribution of the European Landscape Convention to the exercise of human rights and democracy with a view to sustainable development (Adopted by the Committee of Ministers on 27 September 2017 at the 1295th meeting of the Ministers' Deputies)
HERE
Inscrivez-vous- colloque 17 et 18 nov à Caen "Agir en Justice au nom des générations futures" :
Inscriptions ICI:
Le concept même de Justice se comprend désormais et également en considération de la protection juridique des générations futures : justice environnementale, justice climatique (inscrite dans l'Accord de Paris), protections des biens communs sont autant de nouvelles facettes du concept de justice, spécifiques à notre temps. Nous vivons incontestablement une époque de métamorphoses du droit et des droits. C'est dans ce contexte que s'inscrit le colloque international « Agir en justice au nom des générations futures ».
Est-il possible d'agir en justice au nom des générations futures, et si oui, sur quels fondements juridiques ? Quels domaines ont déjà donné lieu avec succès ou non, à la défense judiciaire des générations futures ? Existe-t-il des domaines où une telle action en justice pourrait advenir ? Incontestablement, le colloque international organisé les 17 et 18 novembre 2017 entend mettre à l'honneur des avocats, véritables pionniers du droit des générations futures.
C'est en 1993, dans l'affaire désormais célèbre Oposa v. Factoran, qu'un avocat philippin a ouvert la voie en invoquant devant la Cour Suprême des Philippines l'arrêt de la surexploitation des forêts au nom des générations futures, créant ainsi un véritable précédent. Précédent en droit philippin puisque désormais, cette affaire permet de défendre, aujourd'hui encore, les droits des générations futures contre l'exploration d'hydrocarbures dans les océans. Précédent au niveau mondial, en ce que cette affaire préfigure l'entrée dans une nouvelle ère de l'action en justice. Contentieux de masse, contentieux de l'Humanité pour la défense de l'avenir, les affaires invoquant les droits des générations futures se multiplient à travers la planète. Ce sont des actions en justice métamorphosées précisément parce qu'elles sont intentées au nom et pour le compte des générations futures. Elles s'expriment devant les tribunaux nationaux mais aussi devant la Cour internationale de Justice. Si les actions en justice climatique sont particulièrement mises à l'honneur à l'heure actuelle, il faut bien comprendre qu'elles s'inscrivent dans un mouvement de transformations bien plus vaste de métamorphoses de l'univers juridique contemporain qui touche à cœur les champs légitimes du droit et partant, de l'action en justice.
Ce colloque international sera ouvert par Mme le professeur Mireille Delmas Marty qui mettra en perspective les 5 panels du colloque international.
Panel n°1 : Le temps des pionniers du droit des générations futures
Panel n°2 : Le nucléaire et le droit des générations futures d'hier a aujourd'hui
Panel n°3. Les actions en justice climatique au nom des générations futures
Panel n°4. Les actions en justice de protection des communs
Panel n°5 : Quelle protection durable pour l'intégrité de l'espèce humaine ?
CIDCE accredited for the UNEP with Observer status for UNEA Nairobi
We are delighted to announce that the CIDCE has been accredited with the UNEP and granted Observer status for the United Nations Environment Assembly (UNEA) and its subsidiary bodies.
News from Sweden!
Dear collegues at CIDCE,
I'm delighted to report to you about interesting steps taken in climate law in Sweden.
The 15th of June the Swedish parliament approved a comprehensive climate policy framework. The reform is a key component of Sweden's determinations to fulfil the Paris Agreement and an ambitious strategy towards a society free from fossil fuels. Professor Laurance Tubiana, head of European Climate Foundation and former Paris negotiator, visited Stockholm and the parliament in conjunction with the decision and she praised the ambitious targets and the robustness of setting a national climate law, noting that more and more states are doing so. The attached report describes the content and the background of the new Swedish climate policy framework, and shortly reflects on what we can expect from it.
See report HERE
best regards
LL.D Åsa Romson
former Minister of Climate and the Environment in Sweden
Human Rights, Future Generations and Crimes in the Nuclear Age
CONGRESS, 14 – 17 SEPTEMBER 2017, UNIVERSITY OF BASEL
Register NOW HERE
French President Emmanuel Macron has just launched in Paris a project for the Global Compact for the Environment to be approved by the United Nations as an international treaty. The International Center for Comparative Environmental Law (CIDCE), an international NGO with special consultative status to the United Nations, welcomes this initiative.
This project enshrines in an international convention the Human Right to the Environment and the main principles of environmental law as approved at the 1992 Rio conference. It adds the principle of non-regression, which the CIDCE promoted at the Rio +20 Conference in 2012. The Macron Global Compact draft corresponds to the draft of the International Covenant on the Right of Human Beings to the Environment transmitted by CIDCE the Council of Human Rights of the United Nations on 15 February 2017. See the CIDCE's text below as well as President Macron's text. We strive together to help advance environmental law !
President Macron's PRELIMINARY DRAFT GLOBAL PACT FOR THE ENVIRONMENT
CIDCE Proposed International Pact on the Human Right to the Environment
événements Partenariat pour les Forêts du Bassin du Congo HERE
#OceanAction19759 The United Nations Ocean Conference, New York, 5-9 June 2017.
IRD Voluntary Statement in collaboration with the CIDCE, SPREP (Intergovernmental organization) Conservation International Pacific Islands programme (NGO) –
The Rights of the Pacific Ocean as a Legal Entity : A science based feasibility study
"At the beginning was the Ocean…" The Pacific Ocean is more than water or food cellar for most Pacific Islanders. It is part of their lives, of their family, of their blood. Land, Sea and Men are a whole. The Ocean has its mana (spiritual authority) and mauri (life force). To recognize the Pacific Ocean as a legal person is in keeping with Pacific Islands cultures. Recognizing rights to Nature as person is not only a legal possibility nowadays but probably the best next step in environmental protection policies. Whanganui, Ganges and Yamuna Rivers, Nature in Ecuador and Bolivia have opened the way to think big in terms of Rights of the Nature. Our commitment is to undertake multi-disciplinary scientific studies to enhance knowledge on the Ocean, to identify possible rights to be recognized to the Ocean on its own, in compliance with existing international law, to improve existing national laws and propose new ones to treat and protect the Ocean as a person, enhance its resilience in the wake of Climate Change, over-exploitation of marine biodiversity and past and future man-made pollutions and give it a legal voice in its own right. The final objective is to draft with participatory methods by 2020 a convention on the Rights of the Pacific Ocean open for signature for all countries. the Secretariat of this Convention would be the parens patriae for the Pacific Ocean, its guardian and its voice in the legal and political arena. We intend to work in a peaceful and constructive approach with national governments, intergovernmental organizations, citizens, private sector stakeholders etc. without any discrimination. If successful this commitment could be replicated for other Oceans and Elements of Nature.
See more HERE
Human Rights, Future Generations and Crimes in the Nuclear Age CONGRESS, 14 – 17 SEPTEMBER 2017, UNIVERSITY OF BASEL – organized by the CIDCE, IPPNW, Uranium Network and IALANA:
More information HERE
Environmental Courts & Tribunals A Guide for Policy Makers by George (Rock) Pring & Catherine (Kitty) Pring Global Environmental Outcomes LLC (GEO) and University of Denver Environmental Courts & Tribunals Study For the United Nations Environment Programme. Download it HERE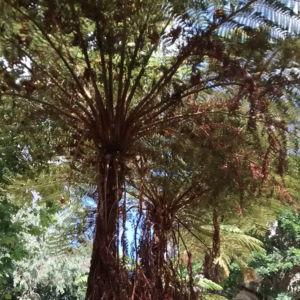 "Change of mind, change of heart: Philippine President signs Instrument of Accession of the Philippines to the Paris Agreement on Climate Change"
by CIDCE representative for The Philippines, Amado S. Tolentino, Jr. HERE
On May 12, 2017, the Dignity Rights Project at Delaware Law School in Wilmington, Delaware, will host a Workshop for scholars working on dignity rights and for practitioners advancing legal claims based on human dignity.
More information HERE
Written statement* submitted to the United Nations by the Centre international de droit comparé de l'environnement, a non-governmental organization in special consultative status
A/HRC/34/NGO/60 15 February 2017
Proyecto de Pacto internacional relativo al derecho de los seres humanos al ambiente propuesto por el CIDCE Aqui
CIDCE Proposed Draft of the International Covenant on the Human Right to the Environment English HERE
Projet de Pacte international relatif au droit des êtres humains à l'environnement du CIDCE
(en français ICI)
Wolfgang E. Burhenne
Dear Friends,
On January 6th, after 3 weeks of hospice care with his family at home, Wolfgang Burhenne peacefully died. His daughter is preparing his obituary, and will be in touch about it and about a memorial celebration of his life which she is planning, as Wolfgang's request, probably for February or March.
We have lost a friend who was a genius in the crafting of international environment law, and as the work he and Francoise did lives on, so in nourishing the systems of legal stewardship of nature, which they created together, we sustain a lifetime of achievement in caring for the Earth. Let us renew our endeavors in companionship with Wolfgang's aspirations.
In sadness,
Nick
Prof. Nicholas A. Robinson
Elisabeth Haub School of Law at Pace University
Resource to share:
CLIMATE CHANGE: A Comparative Overview of the Rights Based Approach in the Americas, by the Organization of American States (OAS), 2016
Available HERE